Polypropylene Monofilament Fibre for concrete admixtures
1, PROPERTIES:
ELT-Mono fiber Made by 100% virgin homopolymer polypropylene multifilament (monofilament) fibers was produced by our patent advanced technology
for fiber spinning, modified by adding functional additive and special surface-treating. Mixing into cement concrete, it has many advantages such as good
dispersing,better water affinity, strong linking force. It is suited to reinforce and crack-resist to every kinds of cement concrete and mortar, specially used in
engineering of building surface, floor, wall etc…..

ELT-Mono is a monofilament polypropylene microfiber for concrete reinforcement that complies with ASTM C 1116, Standard Specification for Fiber Reinforced
Concrete and Shotcrete, and is specifically designed to help mitigate the formation of plastic shrinkage cracking in concrete. Typically used at a dosage rate
of 0.6kg/m3 to 1.8kg/m3.
2 Functions:
Resist to shrink & crack
Increase seepage resistance
Increase friction resistance
Increase freezing & thawing resistance
Improve tendons protection
Replace steel net (using in plastering)
Prevent mortar split and crackle expansion
Increase impact resistance and peeling resistance
3, Production Process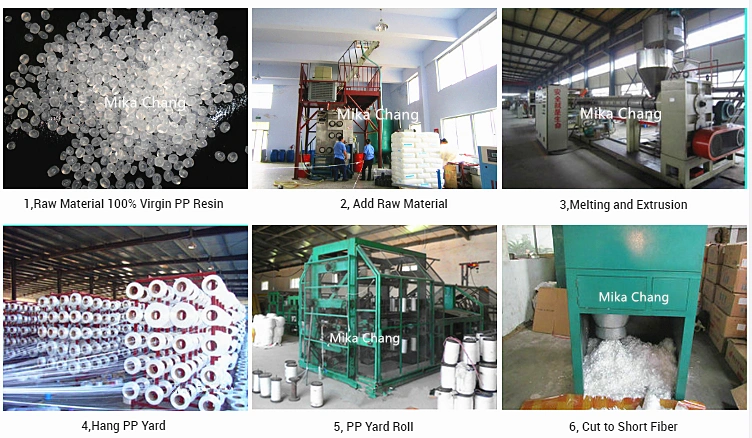 4 Features:
A). No agglomeration and easily spread around in mortar or concrete. Guarantee the property of crack resistance effectively
B). Apply conveniently. No need to change the proportion of mortar, and just put the fibers into the mortar mixture and stir for a moment after adding water.
C). Has fine economic property. The equivalent dia. Of polypropylene monofilament is only φ0.02mm, so the ratio of dia. And surface is high and on the
basis of crack resistance, it can reduce the amount (0.6kg/m 3 ) and cut down the cost effectively.
D). Be better to plaster. Because a great number of thin fibers spread into mortar evenly,
so the plastering is much easier and this can improve the binding strength between surface and base.
E). The fiber has stable chemical property, strong acid &alkali resistance, and can be used in any engineering projects.
5, Specification:
Quality Compliance to ASTM C1116, Type III BS EN 14889 - 2
1), Normal Type MicroFiber Monofilament PPMF A
| | | | |
| --- | --- | --- | --- |
| Raw Material : | 100% virgin polypropylene | Crack Elongation: | 20+/-5% |
| Fiber Type : | monofilament | Fiber Diameter: | 20um-30um |
| Melting Point(C Deg.) : | 160 - 170 | Density(g/cm3) : | 0.91+/-0.01 |
| Acid &Alkali Resistance : | Strong | Tensile Strength(MPa): | 450 min. |
| Length: | 4,6,8,10,12,18, 20,24,28,30mm times of 4mm/5mm/6mm with 1mm more or less | water absorbency : | NO |
2), Special Type MicroFiber Monofilament
1) MicroFiber Monofilament PPMF-B: High Tensile Strength ------- 600MPa Min
2) MicroFiber Monofilament PPMF-C: Superfine------------------------ 20+/-2um Dia
3) MicroFiber Monofilament PPMF-D: High dispersion---------------- Special Surface-Treating
6,Packing:
Standard Packing: A: 1kg/PE Film bag,20kg/Plastic Woven bag,9500KG/20'gp without Pallets
B, 1kg/Water Soluble paper bag, 18Kg/Carton Box, 7200KGS/20'gp
Other packing can as per your request.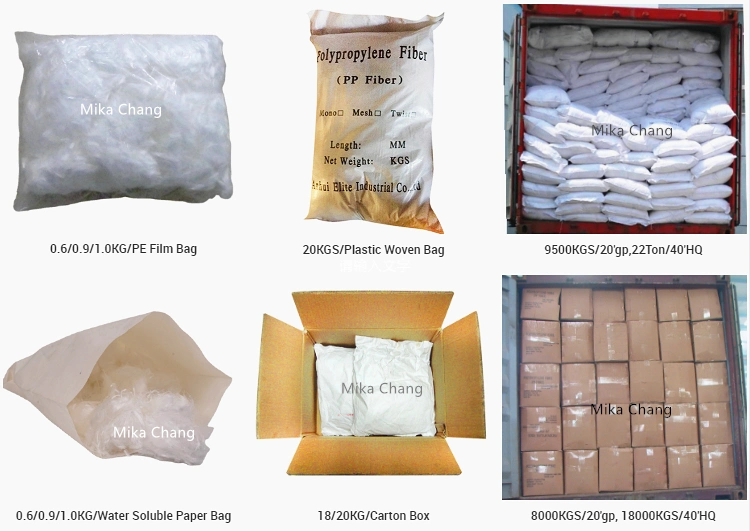 7. Applications:
A). Suit for the waterproof layer, floor, inner & outer wall of industrial and civil construction.
B). Increase cracking resistance on the surface of industrial workshop, warehouse and parking lot.
C). Increase cracking & seepage resistance of the ground in natatorium, swimming pool, pond and ditch.
D). Suit for any mortar projects and common concrete projects.
E). Highway, bridge and other roads.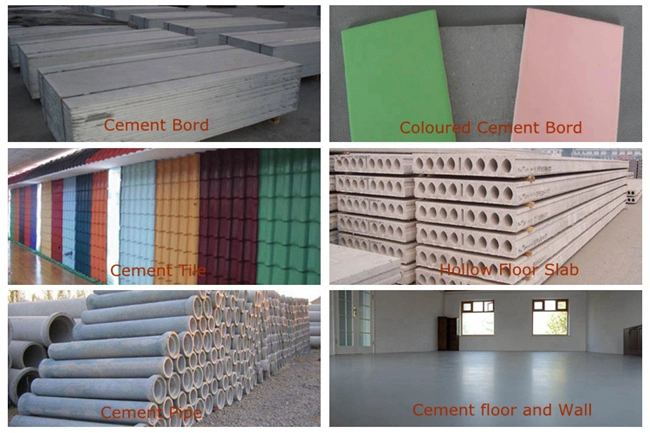 8. Instruction:
A).
Dosage:
For resist the common cracks on surfaces, 0.9kg/m3 fibers to cement mortar Is enough,
and for increasing reinforce and seepage resist application 1.8kg/m3 is enough.
B).
Stirring requirement:
The proportion of cement, sand and aggregate is no need to be changed. Put cement, aggregate,
additive and fiber together, then stir after adding enough water and time for stirring can be prolonged for 2~3 minutes
in order to make the compound mix completely.
Also it can be mixed with cement and other aggregates in advance, stirring by adding water at worksite before construction.
9, Our Company Information:
Anhui Elite Industrial Co.,LTD was established in 2007, has become one of the leading and professional suppliers of all kinds of Concrete Reinforcement
Fibers, concrete addmixtures in the world market.Our Product were widely used in all kinds of concrete, mortar, plaster projects and exported tomore than
30 countries, Such as USA, Russia, Germany, Australia, Chile, UAE, Korea, Vietnam, Africa etc.

Our Fibers was made by 100% Virgin Material with advanced equipment of yard and cutting, we have one full set of precise testing instrument, testing equipment
and quality inspection team, technology research and development team.
the management system was certified by ISO9001 and our products have been passed the CE Certification.

Our Mainly Product and Production Capacity as below:
| | |
| --- | --- |
| Item | Capacity/Annual |
| Polypropylene Fiber (PP Fiber) | 15000mts |
| Polyester Fiber (PET Fiber) | 6000mts |
| Polyvinyl Alcohol Fiber ( PVA Fiber) | 30000mts |
| Polyacrylonitrile Fiber (PAN Fiber) | 6000mts |
| Naphthalene Formaldehyde Sulphonate | 300000mts |
| Polycarboxylate Superplasticizer | 150000mts |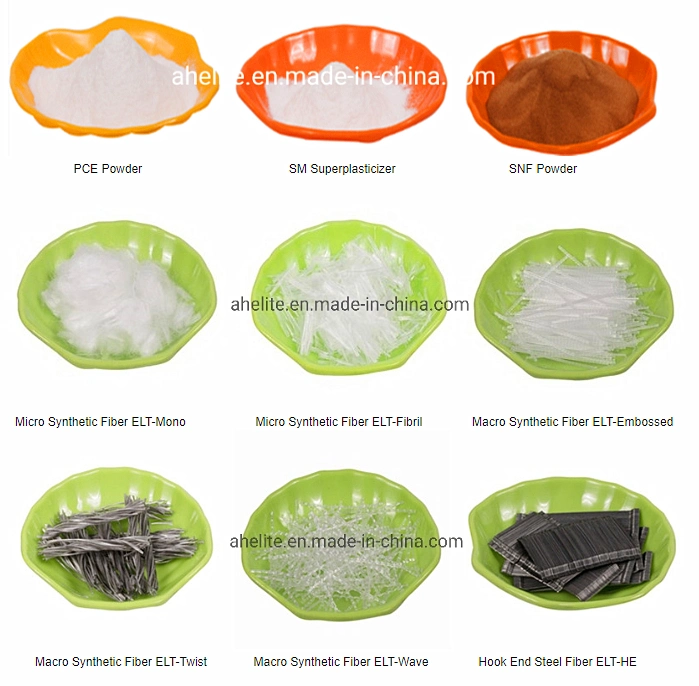 10,Our Certificate: