Argochemical Nanaa Alpha Naphthalene Acetic Acid 98%TC
★Product Description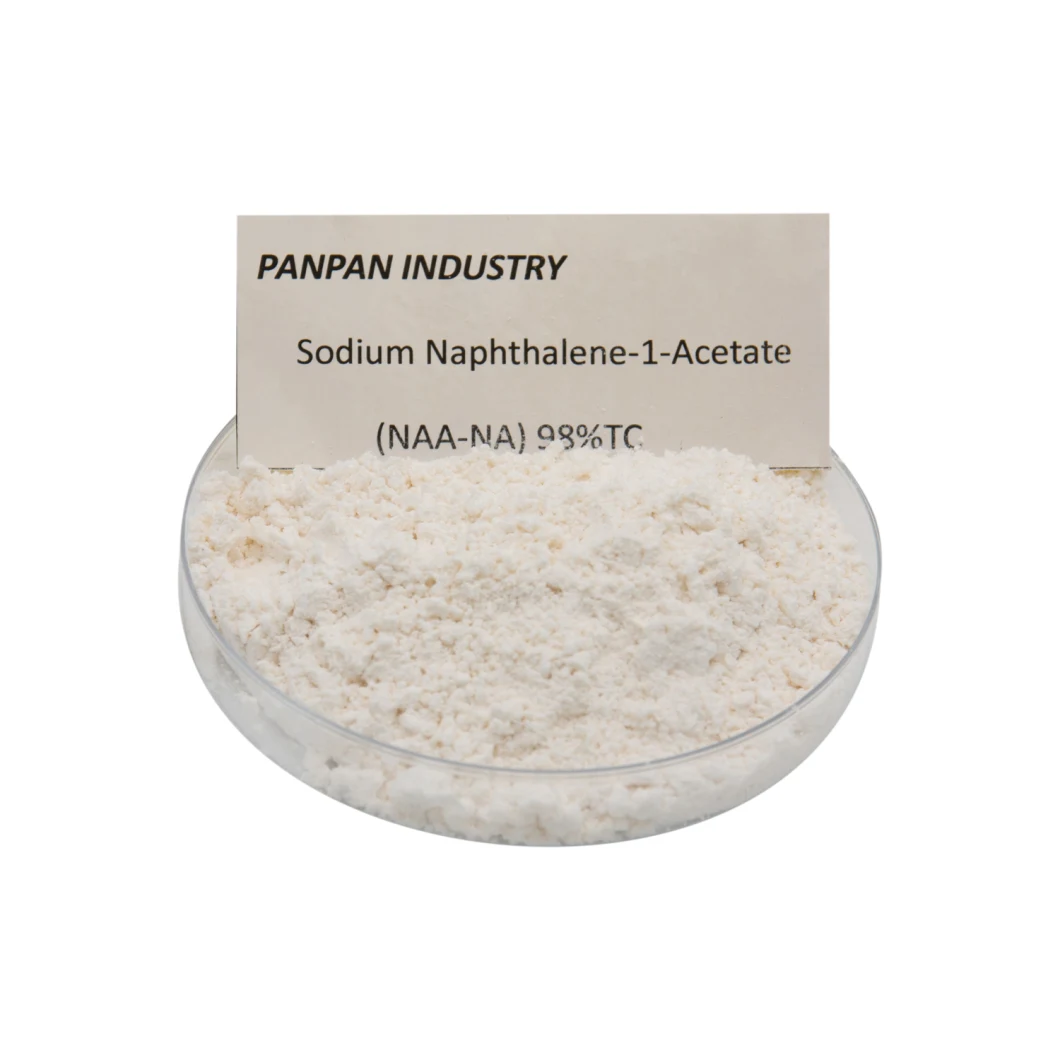 Sodium Naa is one kind of broad-spectrum plant growth regulator that especially effective in striking root, keep the flowers and fruits selectively, and can inflate the fruits. As a high purity, efficient plant growth regulator, which can dissolve in water and oil material.
Chemical Name: Sodium naphthalene-1-acetate; Sodium, α-naphthaleneacetate;1-naphthaleneacetic acid sodium salt
Description: Pure white crystal, can dissolve in water easily,can also dissolve in polarity organic solvent such as ethanol, methanol and acetone etc. It's stable in room temperature. Have naphthalen smell.
★Product Application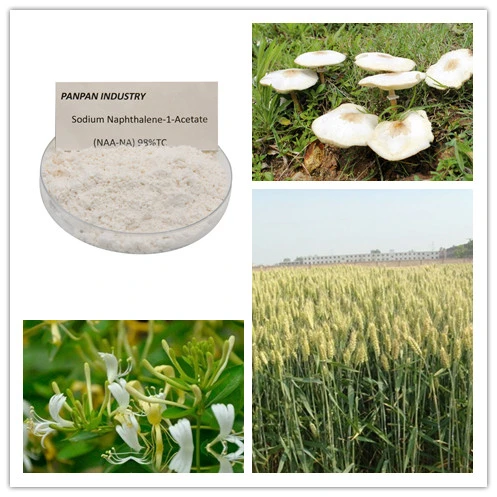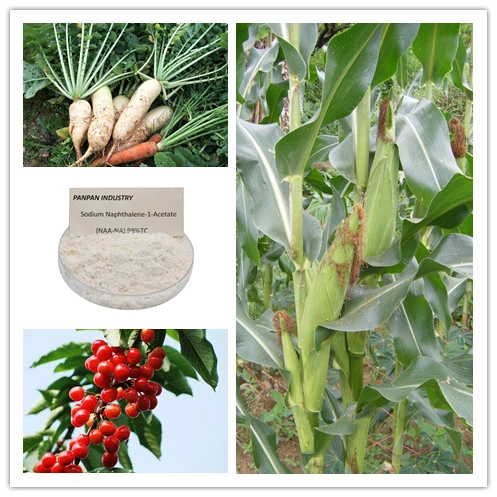 Application
Plant growth regulator with auxin like activity. It can be absorbed via root, stem or leaf It is widely used in agriculture, forestry, vegetable, flower, fruit etc. It can induce formation of adventitious root, improve cutting culture, promote fruit set, and prevent prematurity of fruit.
1. Single use: NAA-Na can be used to promote growth,rooting when it is made into the formulation aqueous solution, emulsifiable concentrate, dust powder etc.
2. NAA-Na compounded with auxin is a kind of rooting powder, which is the main formula of rooting in Chinese market.
3. Compounded with fungicides which can control disease and other fungal diseases
4. Compounded with fungicides to increase utilization rate, promote rooting and prevent flower and fruit drop.

The Usage and Dosage of NAA-Na Used on Different Crops

Crops

Dosage (mg/L)

Method of use

Effects

wheat

5-10

Seed soaking 12-24h,spraying once respectively in tillering stage and beforejointing stage

Improve rooting and stress resistance,promote tillering and dry-hot wind resistance.increase yield.

paddy

4-8

Seed soaking 6-12h; spraying once every week after flowering.

Improve producing adventitious root and bud germination. Lodging

resistance,increase yield.

0.1-0.5

Spraying in rice field

Improve growth.

Corn

5-15

Seed soaking 12-24h; spraying 1-2 times in growth stage.

Improve growth and obvious effect of yield increasing.

Radish, Chinese

cabbage

5-10

Seed soaking 12-24h.

Improve growth, increase yield.

Tomato

10-25

Flower soaking in full-bloom stage

Promote bearing fruit.

Pepper

3-5

Spraying whole plant evenly when florescence

Prevent flower drop, promote pepper

bearing.

Cucumber

2-3

Spraying whole plant 1-2 times in growth stage

Increase female flower density, improve regulation and growth.

Beans

5-20

Seed soaking 0.5-1h; spraying 2-3 times in growth stage

Promote growth and ripening, increase yield.

Cherry

1-3

Spraying once respectively 20 days,10 days before picking , carpopodium and current shoot are key point.

Prevent fruit drop.




Apple, pear






15-30

Spraying in florescence

Flower and fruit thining.

1.5-3

Spraying in young fruit stage.

Improve fruit expanding.

50-100

Smearing preparation

Promote vulnus healing.

2-5

Spraying 2-3 weeks before picking

Prevent fruit drop.

Jujube tree




0.8-1.5

Spraying once in young fruit stage.

Improve fruit expanding.

5-20

Spraying whole plant evenly 30-40 days before harvest.

Prevent fruit drop.

Honeysuckle

50-75

Cuttage and soaking base for 10 min

Improve rooting.

Mushroom

4-8

Medium

Promote the growth of hypha,
increase yield obviously.

Tree transplanting

25-100

Dip root and transplant

Improve rooting; increase survival rate
★Packing & Delivery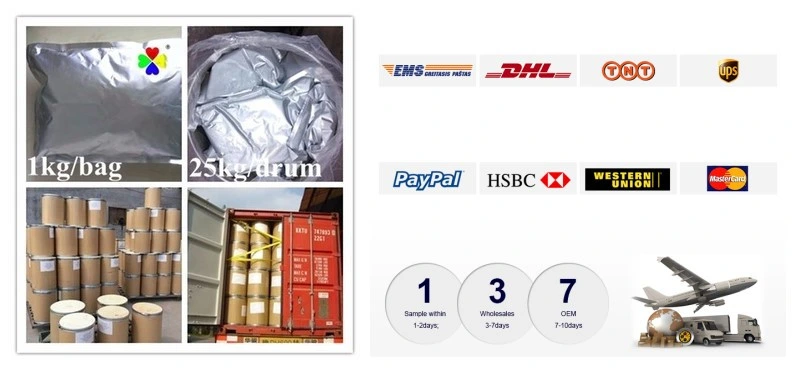 Packing

1 kg/alu.Foil bag 25bags/drum

Shipping time by express

5-7 days, by TNT, DHL, FEDEX, UPS, EMS

Shipping time by air

7-10 days

Shipping time by sea
South Africa: around 40-60days
Southeast Asia: around 10-25 days
Africa: around 40 days
Europe: around 35 days
★Company Information
About PanPan
PANPAN INDUSTRY CO., LIMITED was located in Zheng zhou National University Science Park. It is a professional manufacturer and exporter who focus upon research, yielding, and sales of plant growth regulators, foliar fertilizer and pesticide.

With superior quality and competitive price, our products not only are sold well in China, but also exported to Europe, North America, Southeast Asia, the Middle East and South Africa.

In the future, we sincerely hope to cooperate with friends from at home and abroad to create a prosperous future!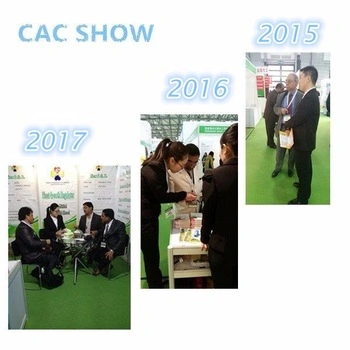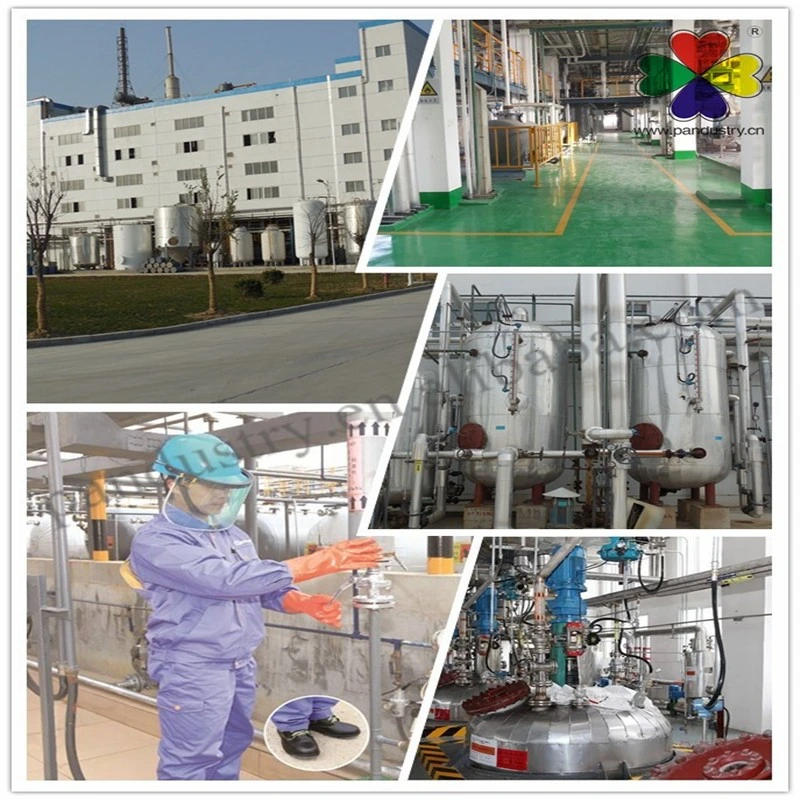 ★Certification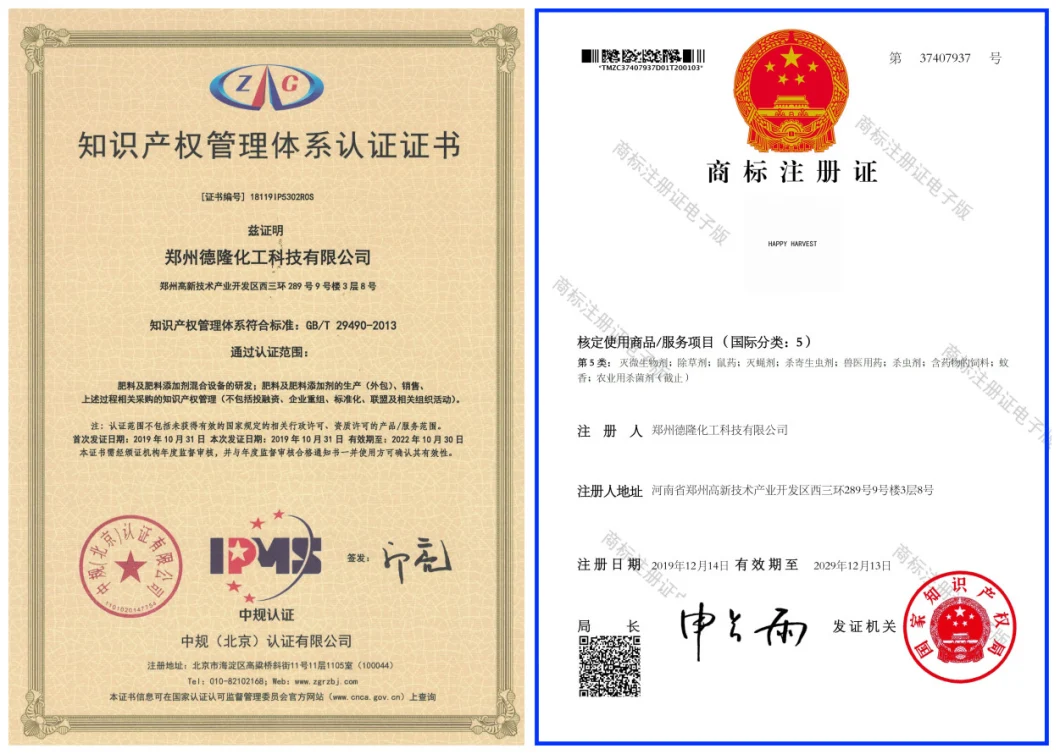 ★Our Services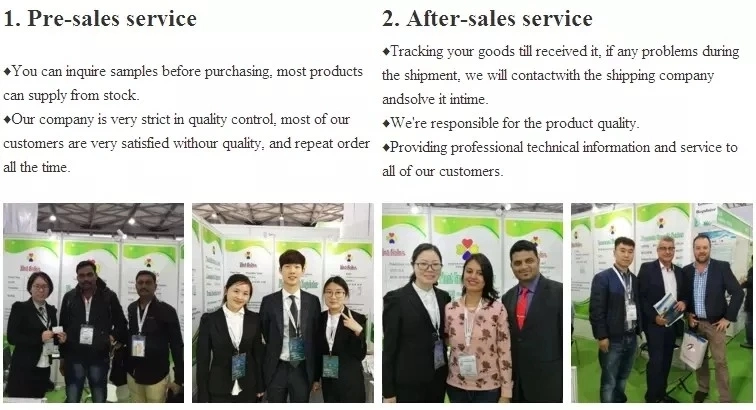 1. Fast response and professional service.
Your enquiry will be replied within 24 hours, including holidays.

2. Quality-guaranteed products.
Our company is very strict in quality control, most of our customers are very satisfied with our quality, and returned to order from us again and again.

3. Rich exporting experience of Agrochemicals.
We have over 10 years of exporting experience, we can help you choosing the safest transportation method, we will prepare a full set of documents for customs-clearance, send along with the cargo.

4. After-sales service.
Tracking your goods till received it, if any problems during the shipment, we will contact with the shipping company and solve it in time.
★FAQ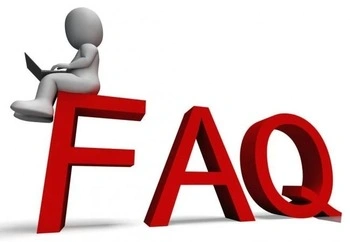 1. Q: Are you a trading company or factory?
A: We have two subsidiary factory with ten years. In the past we seek trade company to help us export,but now we establish our own export headquarter in zhengzhou.

2. Q: What is the cost of your products?
A: We have so many products and have different formulation of every series. I will recommend you the most suitable product for you as you tell me your definite demands. And we will send you email including detail information and quote for you!

3. Q: Do you have distributors in our country?
A: We are looking for distributors in the world.
4. Q: What is the Warranty for the pesticide?
A: For the pesticide, goods have 2 years warranty . If any quality problems on our side occured in this period, we will compensate for the goods or make a replacement.
5. Q: How should I import pesticides from you?
A: For all over the world are apply for registration policy for import the pesticides from foreign countries, you should register the product what you want in your country. Or you have special way do the importation.