Concrete Water Reducing Admixture Polycarboxylate Super Plasticizer Superplasticizer

---------Elt-WR/SR
1.Polycarboxylate Superplasticizer Introduction and Production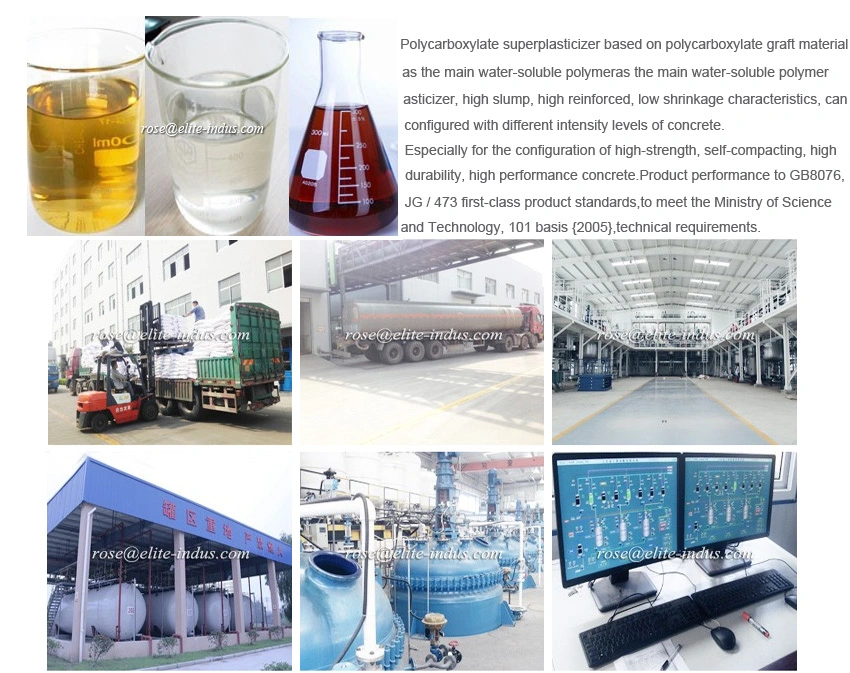 2,Polycarboxylate Superplasticizer Data sheet
Item Description
Specification
Elt-WR
(Water reducing style)
Elt-SR
(Slump retention style)
Solid Content(%) ≥
40±1.0 or 50±1.0
40±1.0 or 50±1.0
Appearance
Brown Liquid
Brown Liquid
Density(g/cm3)
1.05
1.05
Chloride Content (% )≤
0.02
0.02
PH Value
6.5±1.0
6.5±1.0
Cement paste Fluidity (mm) ≥
230
220
Water Reduction (%)≥
25-36
25-33
Air Content (%)≤
3.0
3.0
Corrosion to Steel Bars
None
None
3,Polycarboxylate Superplasticizer Package
A.1.15Tons/IBC Tank, 23Tons/20'gp
B.230kgs/Barrel,18.4Tons/20'gp
C.Flexitank ,25Tons/20'gp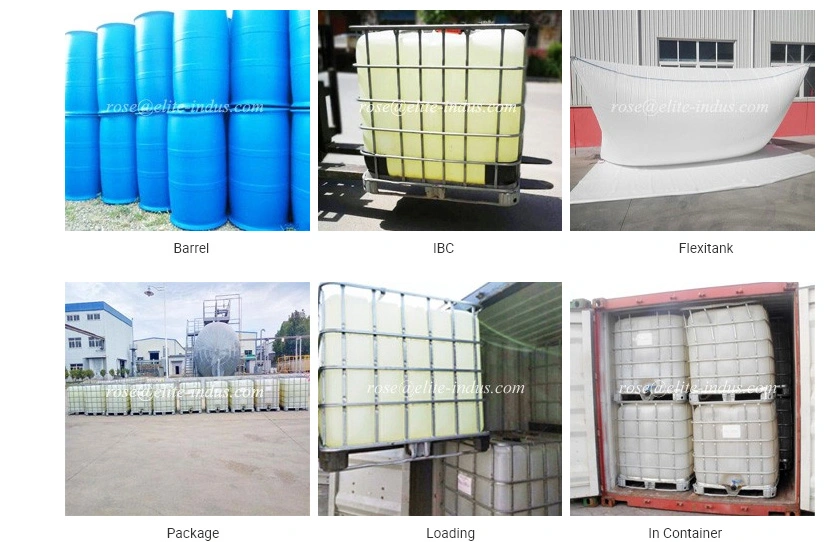 4,Polycarboxylate Superplasticizer The main technical performance
A, high water reduction, water reduction rate of more than 25 to 40 percent.
B, high flow, high slump, concrete slump when small losses.
C, there is a significant hardening of concrete reinforcing effect, 3d strength can be increased 50 ~100%, 7d, 28d strength can be increased by 30-50%, the late strength remained stable growth.
D, good workability of fresh concrete, no segregation,good pumpability, sclerosing outside light in solid concrete.
E, chlorine-free, low-alkali, no corrosion of steel.
F, gas content can be adjusted according to project needs.
G, significantly improve the concrete antifreeze, impermeability,low-carbon capabilities, as well as anti-shrinkage and other indicators, can significantly extend the service life of concrete.
H, the product has a good adaptability to meet the many varieties of cement, especially for fly ash, ground slag and other active admixture preparation of high-strength, high flow, high
performance concrete.
I, the product non-toxic, harmless to health and the environment are safe.
5,Polycarboxylate Superplasticizer Application
A, for the preparation of various levels of pumping concrete,long-distance transport of commercial concrete.
B, suitable for high-strength concrete, fluidized concrete,self-compacting, mass concrete, high performance concrete,concrete structure of water.
C, for a variety of civil works, high-rise reinforced concrete frame structure,Especially for highway, railway, bridge engineering, tunnel engineering, hydraulic dams, nuclear power engineering, ports, docks,and other underground facilities that require high durability of concrete large concrete structure, but also for large prestressed concrete beams, plates production , steam curing concrete and so on.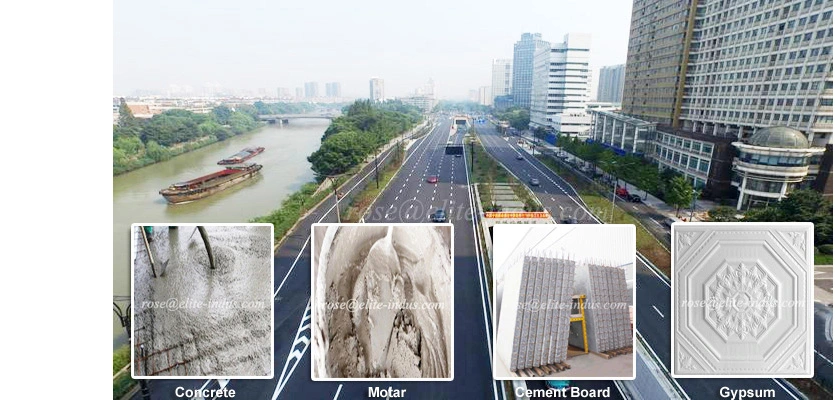 Other concrete additive: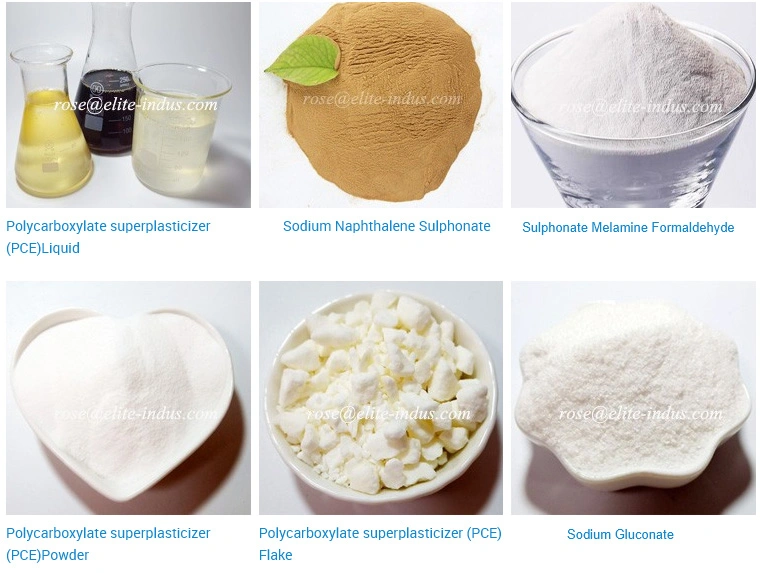 Company Introduction: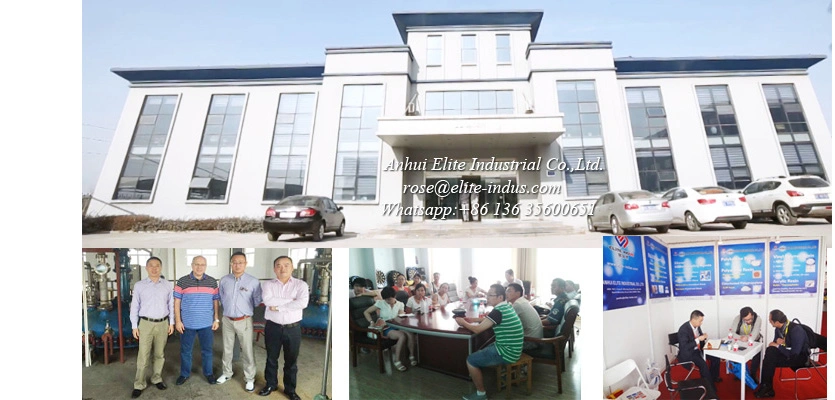 Founded in 2007,Anhui Elite Industrial Co.,Ltd (Here after called AEI) has been a professional supplier of concrete chemical additive.Mainly Including Polycarboxylate Superplasticizer,Sodium Naphthalene Sulphonate,Melamine water reducing,Air Entraining,Defoamer etc
Own a team with 10+ years working experience,on technical ,Production ,R&D inspection ,Packing,Transportation and Service. Base on standard management,we achieved ISO9001 certification,now we supply perfect products & service to our clients over 50+ countries,from productio,Packing,import/export operation,technic supports,transportation,and after-sale service.
Our Advantage Our Service
1. We are SGS verified Chinese supplier 1. Free sample available
2. CE certificate offered for some products 2.Trial order acceptable
3. Professional concrete additive suppliers 3.Customized packing acceptable
4, Standard service to your orders 4.Flexible payment terms
5. Small order / OEM order acceptable 5.Certified cargo inspection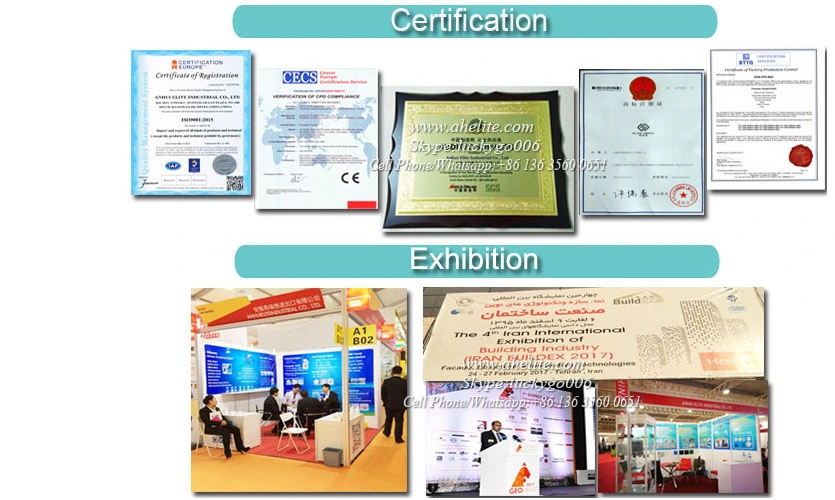 Contact :
Rose Min
+86 136 3560 0651