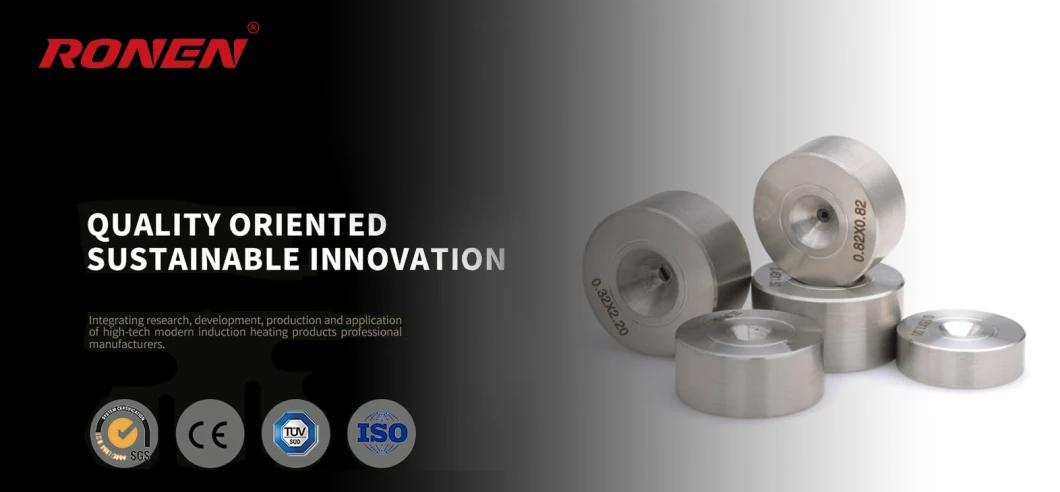 Ronen Group
is committed to designing and manufacturing of induction heating equipment, which are widely used in machinery,building materials, metallurgy, papermaking, automobile manufacturing and other fields, to fully meet the needs of steel pipe seam welding, stainless steel pipe welding, strip heating, vacuum melting, copper pipe Welding, steel pipe annealing,
refrigerator tube welding, metal heat treatment, metal smelting, welding, brazing, thermal assembly and other induction heating process requirements, mainly include spring steel wires, high-strength pipe piles PC steel rods / PC bar, Prestressed steel wire,Prestressed Concrete strand, rebar, aluminum-plastic pipes, wires and cables production equipment lines.
Ronen Group
domestic market share is more than 60%, and In recent years, we have exported our machines to USA, Europe, Russia, Egypt, Japan, Korea etc. more than 25 countries.
Ronen
will always be here for you!
Wire Drawing Dies

Description:
High Purity Die Inner Diameter Range 0.03-32mm High Carbon Spring Steel Wire Drawing Die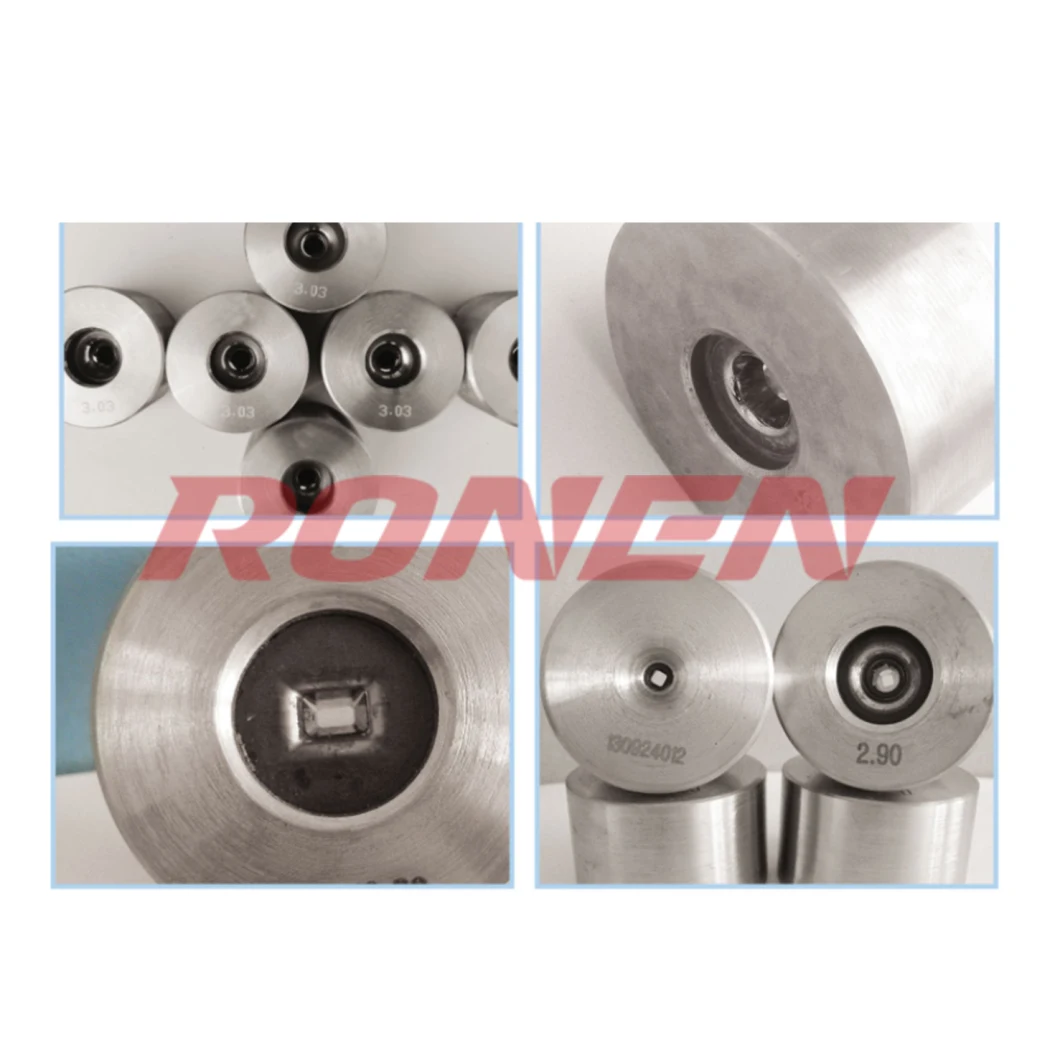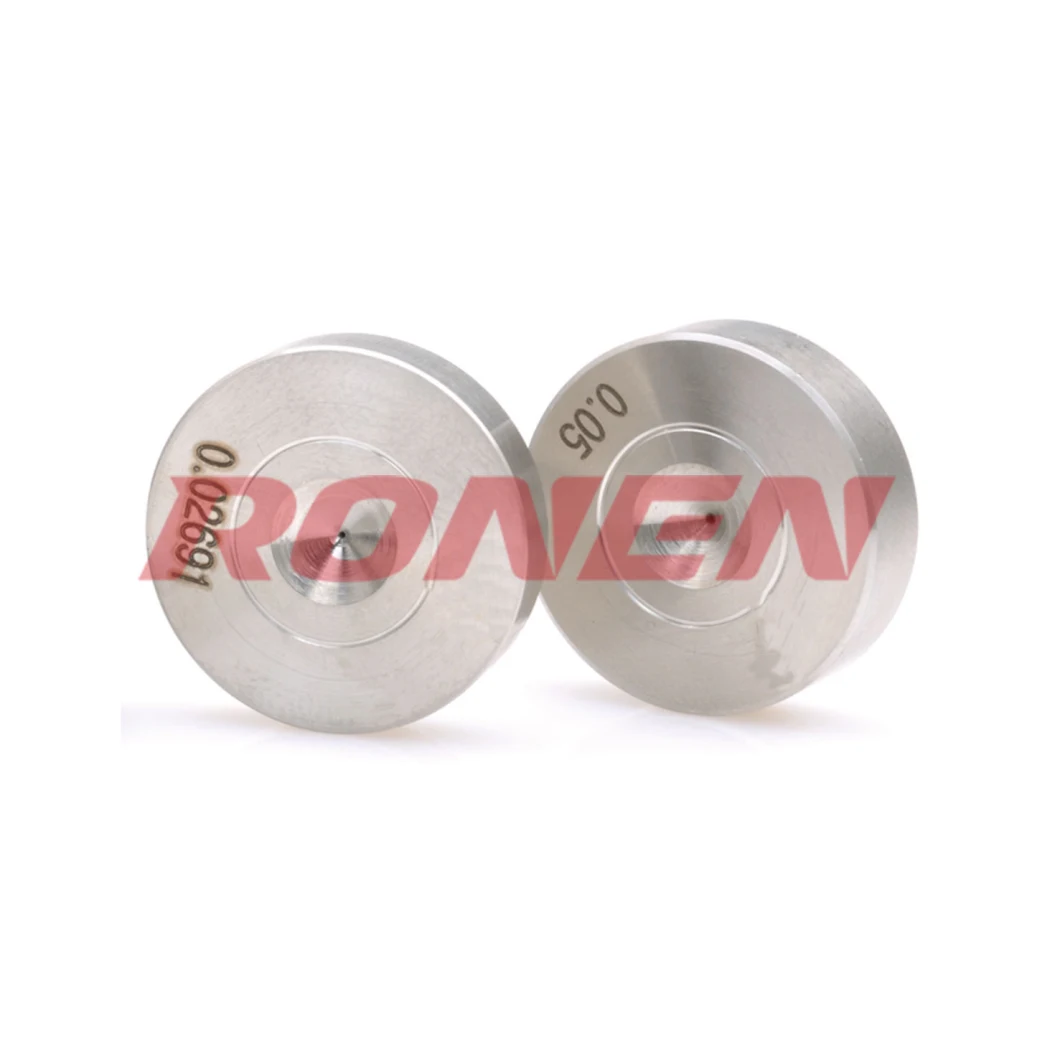 Natural Diamond Drawing Die
It is with excellent quality and wear resistance,is helpful in high-precision wire drawing industry and its correct hole, high-quality surface roughness and just size can maximize the surface quality of metal wire. So it is preferentially used in various fine metal wires.
Diameter range:0.01mm-1.5mm
Artificial Polycrystalline Drawing Die
It
is
made of imported polycrystalline blanks (Sumitomo, GE and DEBEERS) or domestic polycrystalline blanks (cobalt binder and general material) and characterized by long service life, more repair times and wide range of application.
Diameter range: 0.1mm-12.00mm
CVD Drawing Die
Its
core is
m
ade of 100% diamond in furnace, without any additive and adhesive, and it is characterized by high abrasive ratio, good wear resistance , high finish and uniform abrasion. Due to its temperature resustance of up to 1000
ºC
-2000
ºC
, it is the most ideal product in hot -drawn tungsten molybdenum wires.
Diameter range: 0.06mm-2.00mm
Artificial Monocrystalline Die
It is made of diamond through processing of 111 faces.
With same finidh with natural diamond, good retentivity of hole roundness and stable quality ,it is specially applicable to the processing of fine wires.
Diameter range : 0.01mm-0.70mm
Nano drawing die
Nano drawing die is forming a CVD diamond coating on the surface of tungsten carbide die. It is suitable for strand wire and the drawing of nonferrous metal like copper, aluminum etc.
Round carbide drawing die
With high-quality cemented carbide as the core , it is characterized by high wear resistance and high thermal conductivity and applicable to the drawing of various metal wire , tubings and rods.
D
iameter range :0.15mm-50mm
Scalping die
It is made of imported or domestic high-quality cemented carbide through fine processing. Characterized by long service life and high quality, It is applicable to the surface scalping and processing of copper ,aluminum ,gold and other soft thick wires.
Various shaped artificial diamond dies
I
ts core adopts imported gomerocryst from America, Italy and Japan and domestic glomerocryst and the square , deltioid ,triangle, hexagonal ,ellipse ,semicircular and other various shaped bores are available. Characterized by uniform texture, good finish, high precision and strong wear resisitance, it is applicable to the drawing of gold & silver jewellery ,copper wires ,zipper flat wires,tooth flat wires,square CP wires, staninless steel shaped wires and other shaped wires.
Various shaped carbide dies
W
ith high-quality cemnented carbide as the raw material , warious shapes of dies are available .It is applicable to the drawing, reducing ,scalping and extrusion of copper, aluminum , iorn , stainless steel ,aluminum alloy and other metal wires,tubings and rods as well as cold heading and heat flush of various parts. And fabrication of standard components.
Extrusion die series guide
The
extrusion and guide die produced by our company is fabricated accurately according to your specification and size. We can provide natural diamond ,aftificial diamond and carbide die core and produce various shaped dies. The advanced surface treatment can effectively extend the service life of guide and extrusion die. With the optimal design of coaxiality, we reasonably make use of materials , thus reducing the costs.
Maintenance and service
We provide die chambering and polishing services of various dies to customers, including polycrystalline diamond die, natural and artificial monocrystalline diamond die, and tungsten carbide die.
Such
service can remove the defect and wear of die due to drawing.
Subsequently , each die is calibrated according to the new size required by customers.
Main Technical Parameters:
Standard Tolerance Corresponding To Diameter

diameter(d1)[mm]

tol

erance(d1)[mm]

maximum out-of-roundness[mm]

<0.020

+

0 -1.5%(d1)

0

.5%(d1)

>

0,020~0,025

+

0 -0.0003

0

,0002

>

0,025~0,050

+

0 -0.0004

0

,0003

>

0,050~0075

+

0 -0.0006

0

,0004

>

0,075~0100

+

0 -0.0008

0

,0004

>

0,100~0200

+

0 -0.001

0

,001

>

0,200~0500

+

0 -0.002

0

,0015

>

0,500~1000

+

0 -0.003

0

,002

>

1,000~2000

+

0 -0.004

0

,0025

>

2,000~3500

+

0 -0.005

0

,003

>

3,500~5500

+

0 -0.006

0

,0035

>

5,500~8000

+

0 -0.007

0

,004

>

8,000~10000

+

0 -0.008

0

,0045

>

10,000~12000

+

0 -0.010

0

,005

>

12,000~15000

+

0 -0.012

0

,006

>

15,000~18000

+

0 -0.014

0

,007

>

18,000~21000

+

0 -0.016

0

,008

>

21,000~24000

+

0 -0.018

0

,009

>

24,000~30000

+

0 -0.020

0

,010
Company Production Catalog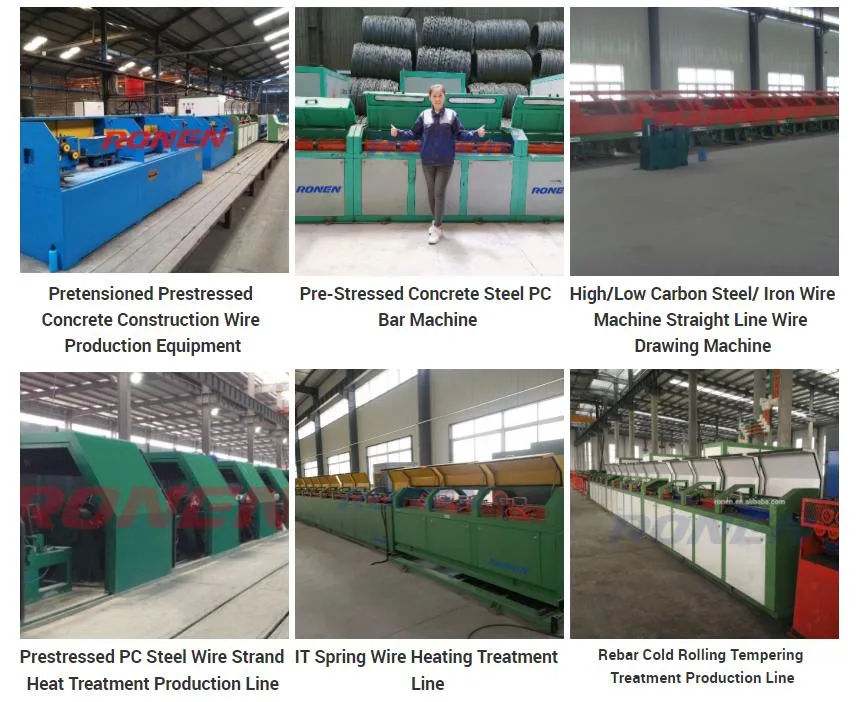 Ronen Domestic and Overseas Customers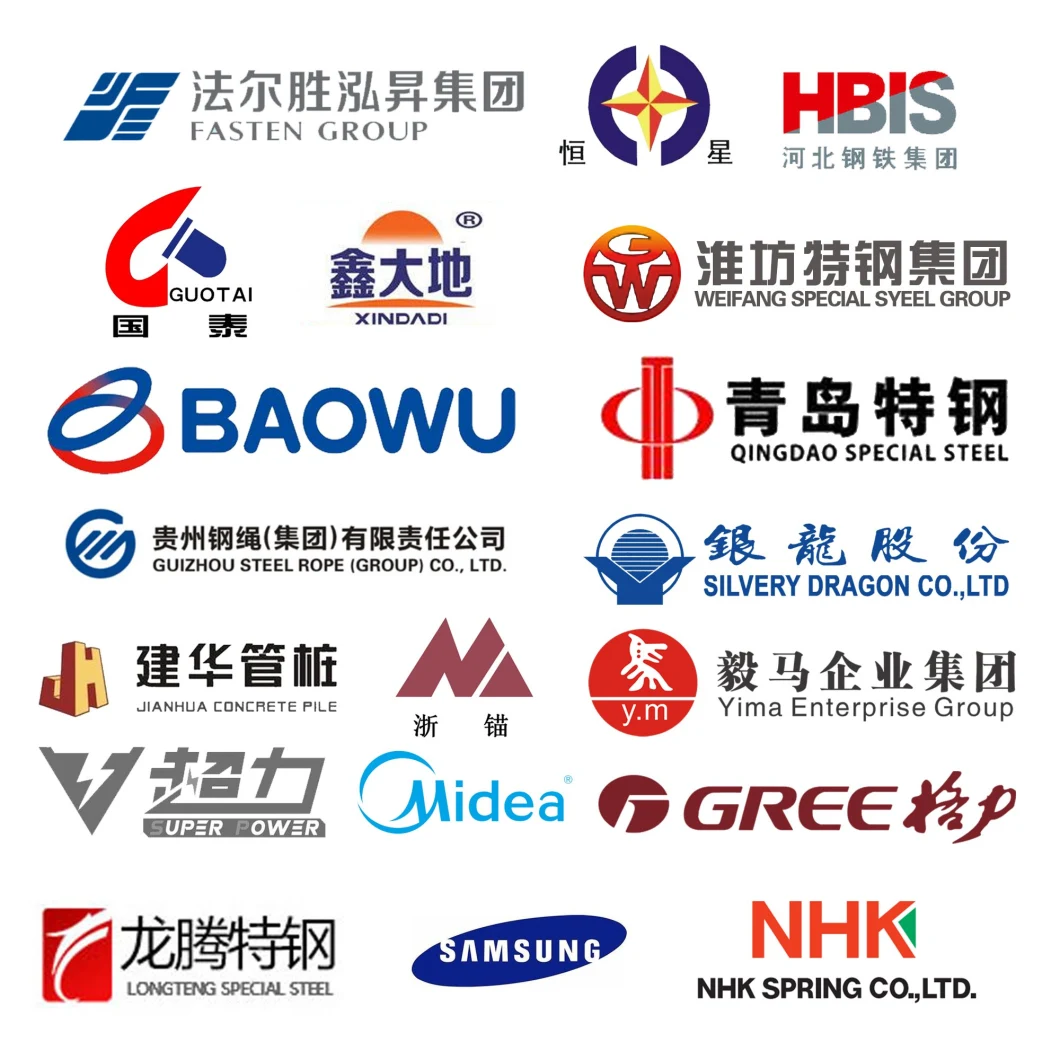 Ronen Workshop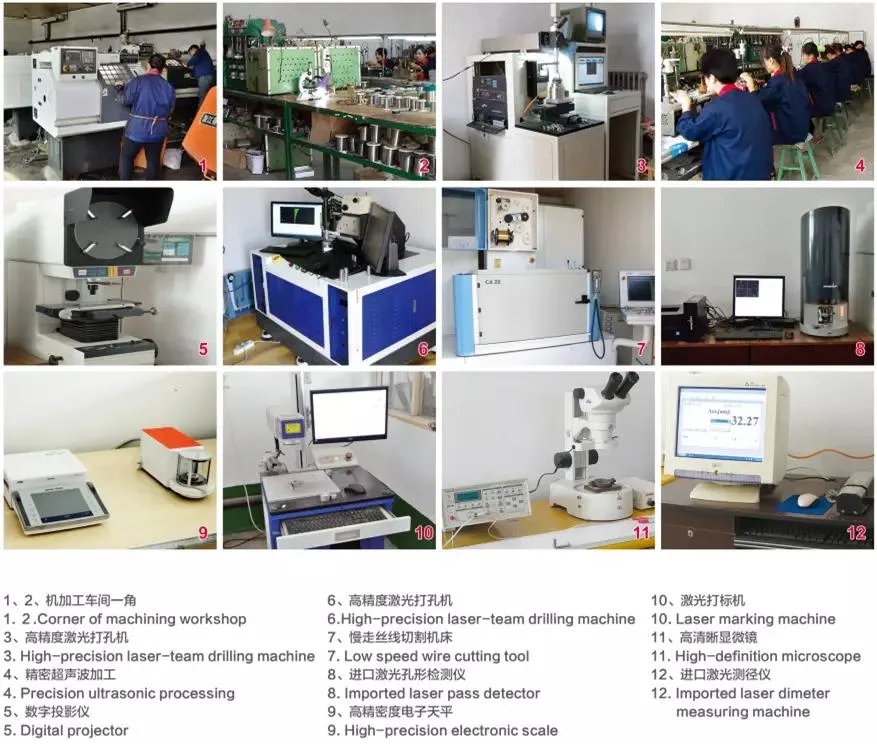 Ronen Group Exhibition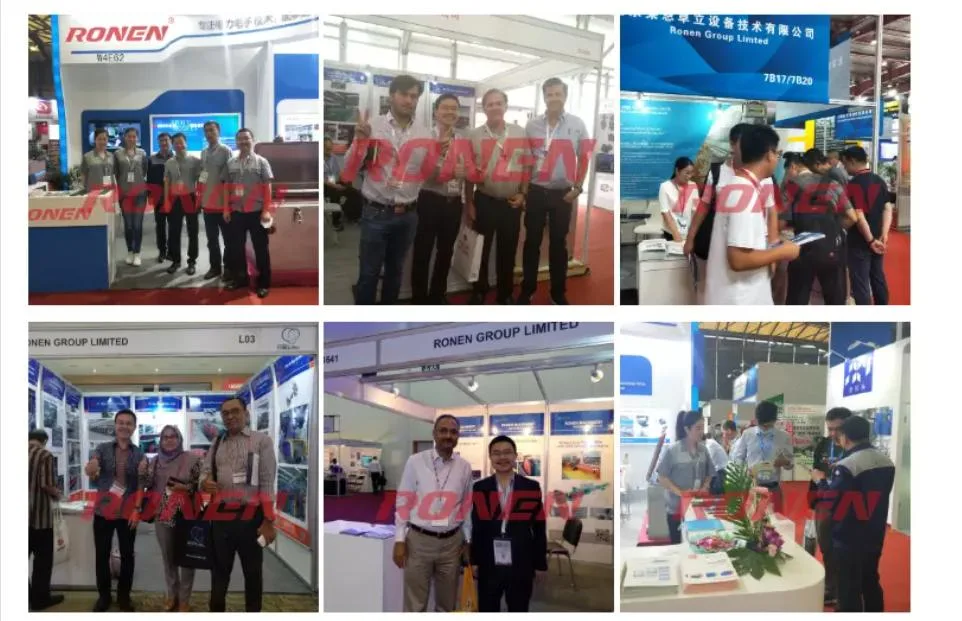 Certifications


FAQ
1.Q:Are you manufacturer?
A:Yes, We are manufacturer.
2.Q: What are the payment terms?
A: Pattern of pattern :we can accept L/C ,T/T , Western Union , Money Gram
3. Q: What is the whole business flow cooperation with us ?
A:1.Firstly,send your inquiry to us,make us have learned your requirement
2.We will be drawing a proforma invoice according to your requirement ,and start production after you finished to pay
30% deposit.
3.All of the goods, packing details, and B/L copy will be send to buyer after finished production. We will arrange
shipment and provide original B/L after the buyer finished to pay the balance.
4. Q: What if you encounter technical problems?
A:Please contact us as soon as possible and let us know what kind of technical problems you encounter and the
details. We will give you a solution within 24 hours.
5. Q: What advantages we have?
A: Rich experience: We have been in this line for 20 years . we can provide solution according to the problem of the buyer meet in the production process.