concrete admixture,water reducing agent,Polycarboxylate Superplasticizer for High-Strength Concrete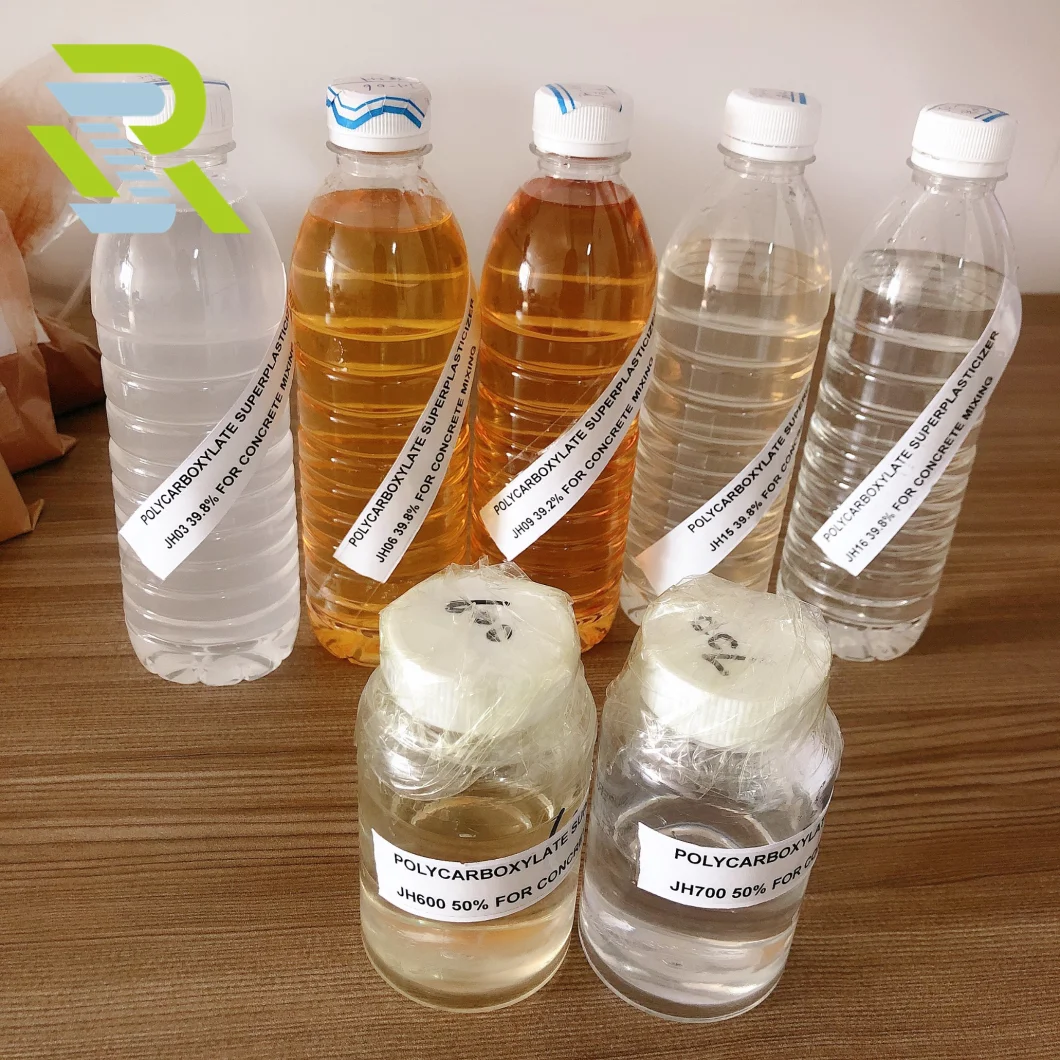 It is based on molecular designs and adsorption capacity of polycarboxylate,we do R&D and successfully produce water reducing and retention type polycarboxylate superplasticizer for concrete.With initiating systerm and reaction conditions,we achieve high adaptability.
Main function: wide adapability of kinds of cements,gravels and sands. water reducing ratio and better retention,ability of solving slit content of sand and gravel.With it's stable performance,it's widely used in all kinds of concrete projects and cement product, that is well received at home and abroad.
Polycarboxylate Superplasticzier we produce types as below:
Water reducing and slump retention type:
JH-03 Water Reducing & Retention Type Standard type according ASTM C494
JH-09 High Water Reducing & Mid-retention Viscosity adjusted Type.
JH15
water reducing ratio is higher than JH03,concrete performance is better than JH03,suitable for high strength concrete.
JH600
similar water reducing ratio is with JH03,concrete performance is better than JH03 according to local raw materials of concrete.
High slump retention type:
JH06
standard basic type,mix with JH03 and JH09 if concrete
'
s slump retention is not satisfied.
JH16
different technology with JH06,can test and compared with JH06,mix with JH03,JH09 and JH15 if concrete
'
s slump retention is not satisfied.
JH700
Much higher slump retention type,mix with JH03,JH09 JH15 and JH600 if concrete
'
s slump retention is not satisfied.
·Homogeneity Index
Items

Enterprise Standard

Apperance (23ºC)

Colourless to light yellow,viscous liquid

PH Value (23ºC)

6.5±1

Solid content (%)

40±0.5 and 50±0.5

Content of Chloride (%)

≤0.10

Water Reducing Ratio

(%)

≥28

·Scope of Application
PCE can be widely used in all kinds of concrete projects and cement product,for example:
1.Suitable for long-distance construction projects type pumping concrete.
2.Suitable for compounding normal concrete,high-performance concrete,high-strength concrete and ultra-high strength concrete.
3.Suitable for impervious,antifreezed and high durability concrete.
4.Suitable for high-performance and high flowing concrete,self-leveling concrete,fair-faced concrete and SCC(self compact concrete).
5.Suitable for high dosage of mineral powder type concrete.
6.Suitable for mass concrete that used in expressway,railway,bridge,tunnel,water conservancy projects,ports,wharf,underground etc..
·Usage
1. Recommended dosage ( by binding materials' weight) is 0.25%-0.60%( on the base of 40% solid content). The optimum dosage is according to the reality project conditions and actual materials.
2. Compatibility test should be done in advance when used with other additives.
3. Precise measurement avoids repeat dosage,seep dosage and errors.
·Storage and Safety Matters
1. it should be stored at temperature from 0ºC-40ºC. Keep out of sun,rain,impurity.Avoid evaporation of water.
2. quality guarantee period:180 days. Retest should be done when it beyond validity,and can be used when it's qualified.
3. non-toxic, non-polluting and non-edible. Avoid touching with eyes and skin allergy people. If touching,should clear with water and timely go to see doctor..
We could supply services as below:
technical support about concrete air content,polycarboxylate ether and ester difference,usage of other concrete admixtures in PCE, and also we could help you adjust the test redults of PCE with your raw materials data of concrete.
Development of concrete water reducing admixture:
the first generation water reducers are:lignosulfonate types(Na,Mg,Ca).
the second generation water reducers are:naphthalene sulfonate type,Sulfonated melamine formaldehyde type,aliphatic series,aminosulfonic acid series.
the third generation water reducer are :Polycarboxylate based superplasticizer.
Test Method 1 suggested:
Dosage of 50% PCE %

Ratio of Water reducing %(at least)

0.03

28-30

0.35

28-30

0.4

32

0.45

32

0.5

32-40

0.6

35-40

Standard=1.2 g PCE + 87g Water + 300g Cement
Weight of PCE Dosage=Dosage * (Weight of cement + fly ash + mineral )
Test Method 2 suggested:
10%PCE=10g 50% PCE +90g water
(10%PCE is 5 solid content = 50*10%)
Proportion of concrete:
Cement 450g
Sand 1350g
Water 160g
10% PCE 12g

(different countries have different size and stand of sand and gravel),when you do test,you can let us know the size of your concrete raw material.)

WELCOME YOUR VISIT!
MOTHER LIQUID PCE PRODUCTION LINE!
POLYCARBOXYLATE ETHER TYPE.
TPEG VPEG RAW MATERIALS.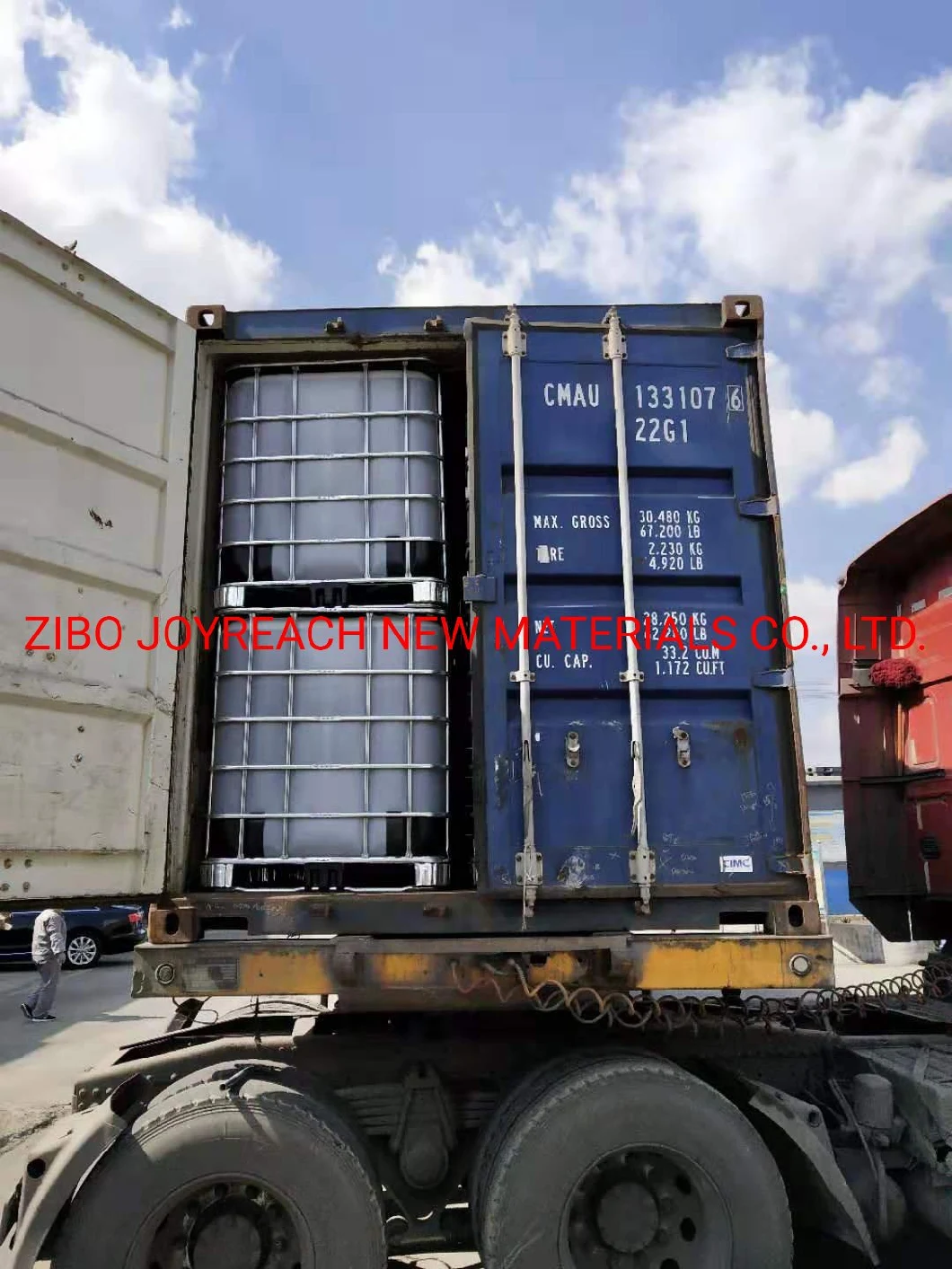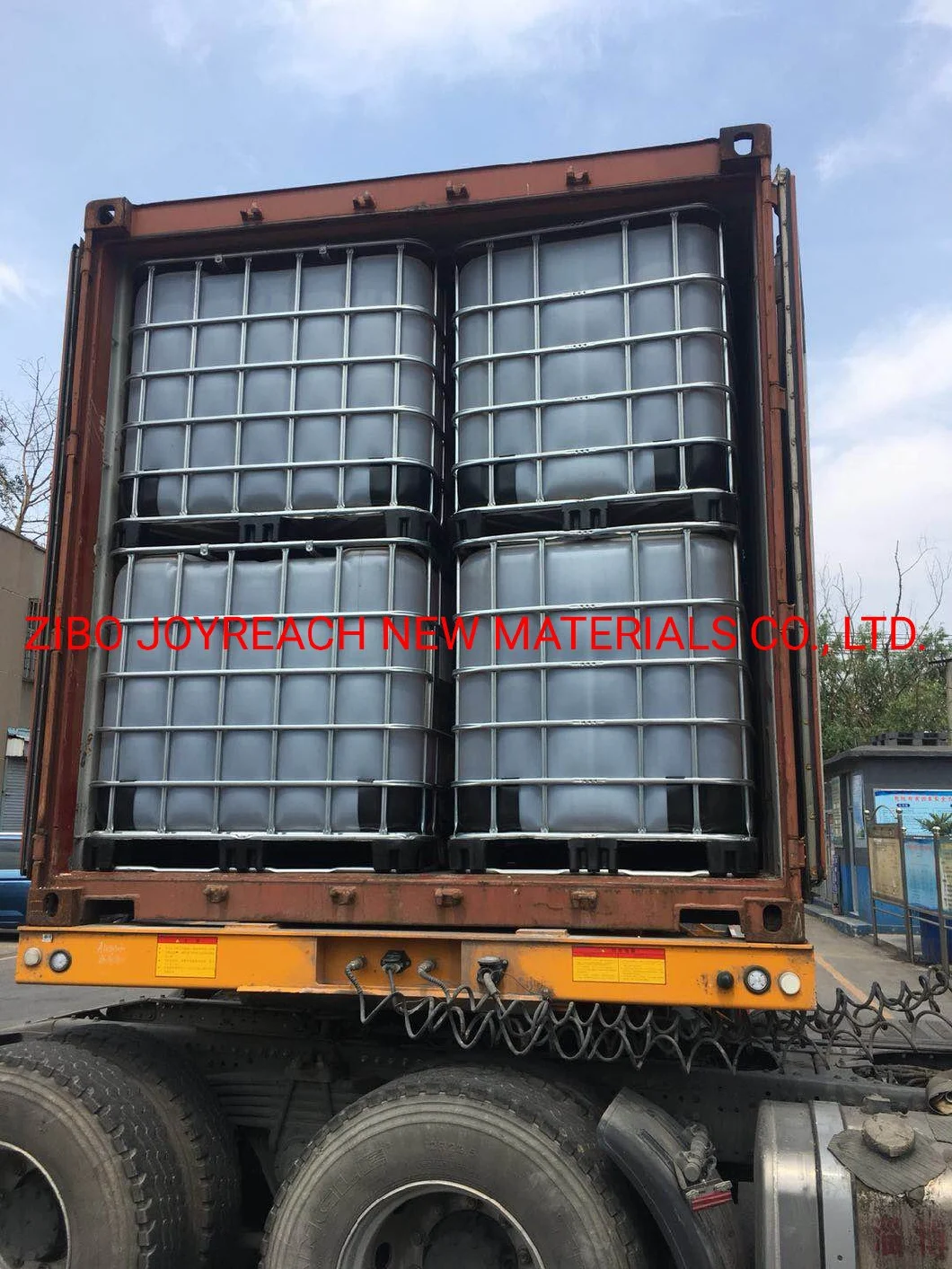 PUMPING AGENT PRODUCTION LINE !
WILL SUGGEST YOU HOW TO MAKE CONCRETE PROPORATION OF RAW MATERIALS!
THE KEY THE HIGH QUALITY.
THE KEY IS THE COMPETITIVE PRICE.
THE KEY IS OUR SKILLFUL SERVICE!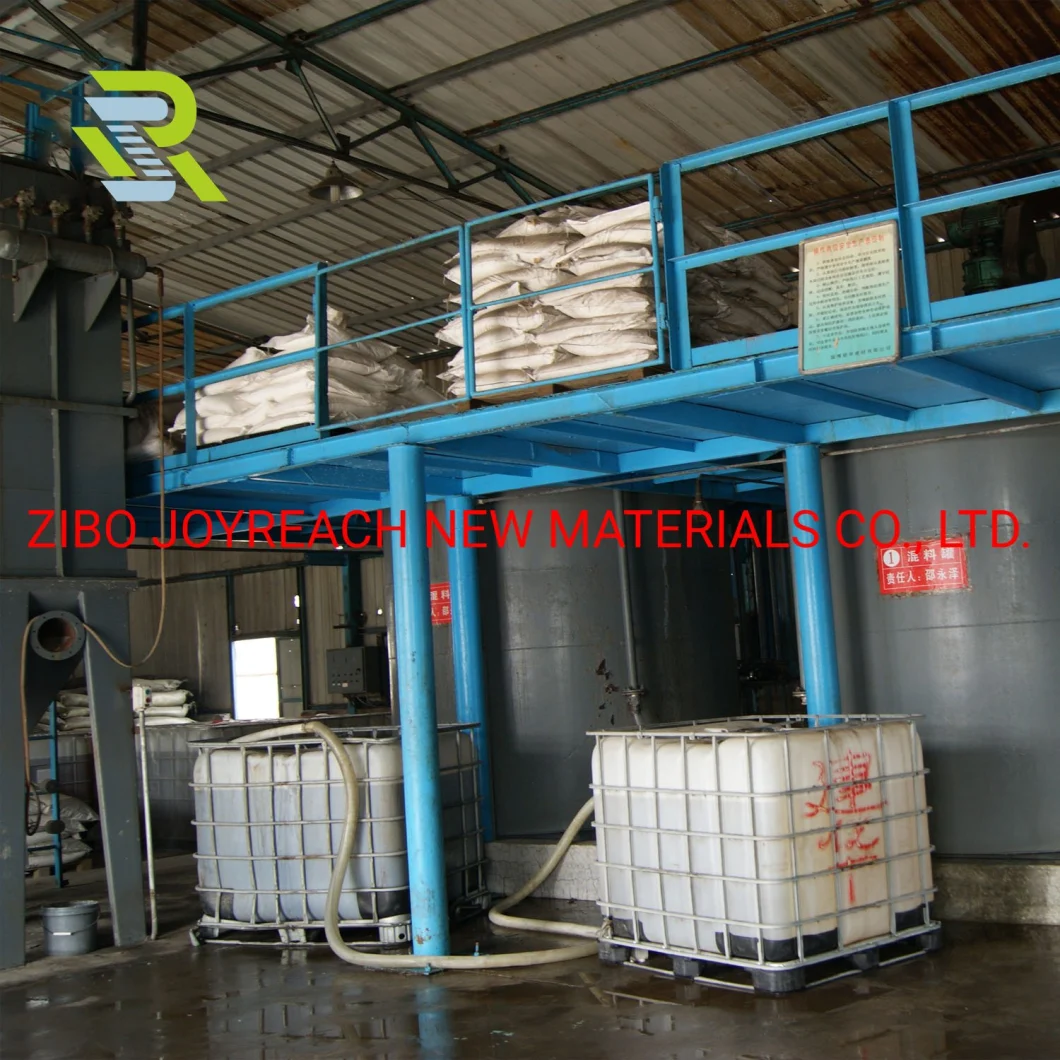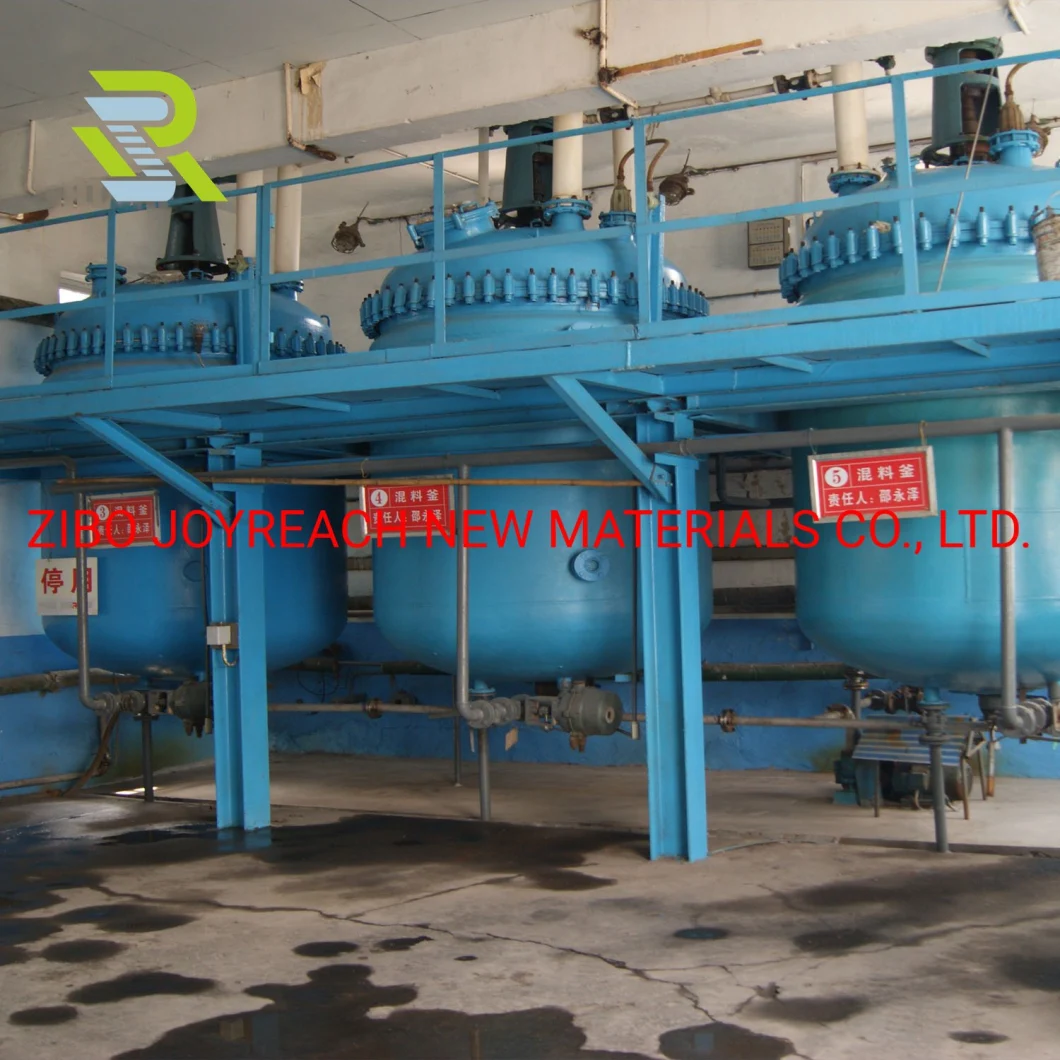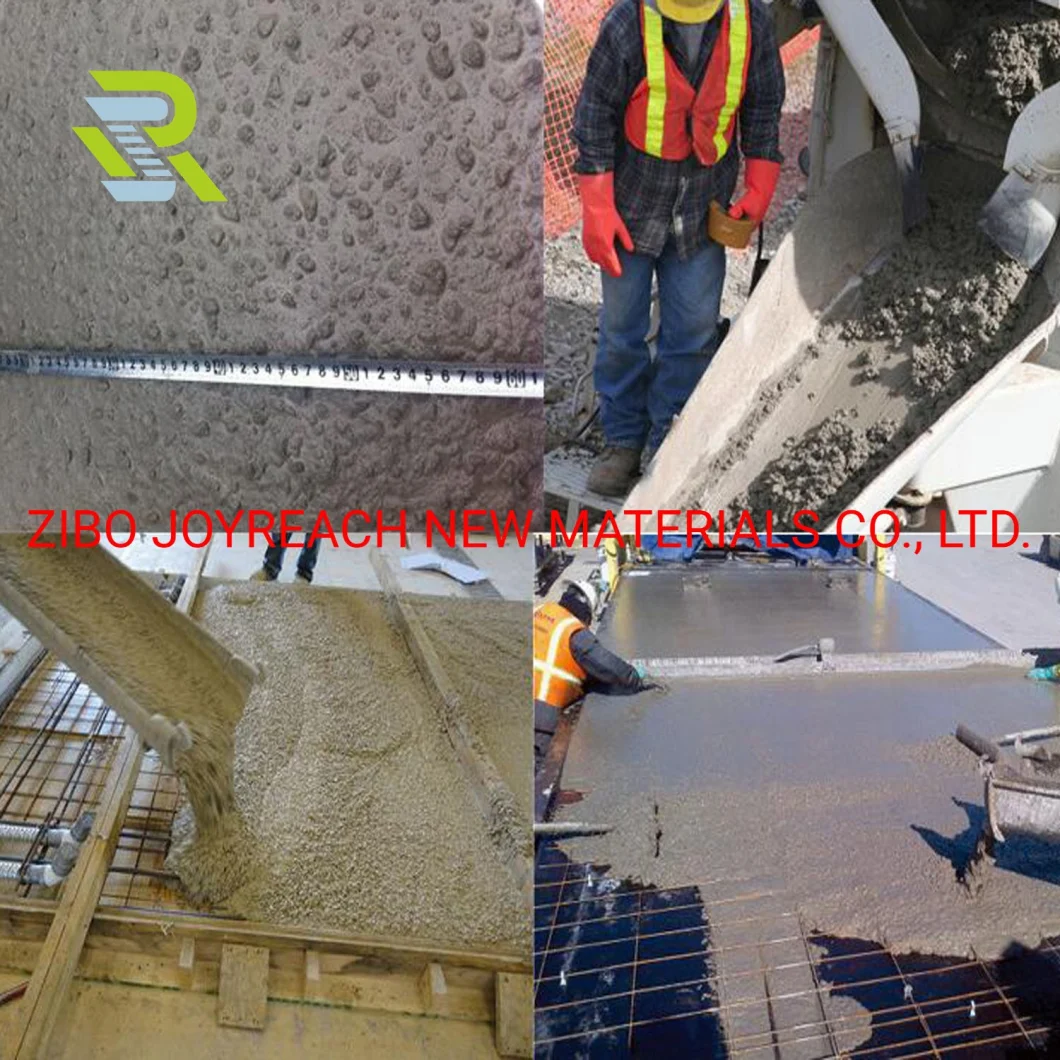 1.What s the payment term?
30-50% TT in advance(based on your qty ), 50-70% balance against copy B/L in 7 workdays.
2.When will you arrange production?
In 7 workdays when we receive your advance payment.
3. When will you send BL copy?
In 3-5 workdays after shipment date.
4. When will you send original Documents
In 3-5 workdays when we get the balance.
5. From we pay the advance to we get the goods what other service you can provide?
A Send photos from raw material to shipment.
B Notice and remind you when will you get the goods.
C Advise or Solve when you meet the problem during your production.



Zibo JoyReach produce
s
and sell refractory materials since 2001
and w
ith innovation and development of economic and society,in 2009,we started to invest to produce concrete admixture,
named
Polycarboxylate superplasticizer
.We
do R&D and production of polycarboxylate
superplasticizer PCE mother liquid
and
Naphthalene superplasticizer.
Through efforts with two years,
we start a new working team on
service
for concrete admixtures
'
clients
.Now we have achieved lead-edge technologies such as polymerization of macromonomer,molecule designs,functionalization,compounding.
The products have stable quality and super performance to meet different customers' requirements of concrete
projects.Concrete admixtures
are widely used in concrete construction projects,national defense,power plant,water conservancy,railway,road,bridge,oil field etc.
We have more than 10 kinds of different polycarboxylate ether(PCE) for applications ranging from SCC to precast and now supply to more than 11 countries in the world.
President-Mr Zhang,has a lot of new technology and patents in this field.Every year we export our large amounts of products to many countries,and get good feedback from our customers.Those advantages will promote our goods quality.